Event Photography in Conifer, Morrison & Denver, CO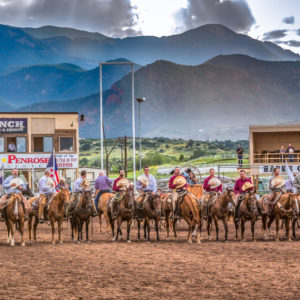 Event Photography
Down through the years my Event Photography has taken me to some interesting and varied types of events.  Some of my favorites have involved horses, cowgirls and cowboys.  But I don't just limit myself to equine events.  Here's a quick sampling of events I've shot in the past: corporate events, concerts, parades, sporting events, graduations, horse competitions, dog competitions, rodeos, reunions, and fundraisers for firefighters and law enforcement.  I thrive on variety and challenges.
Have an event you'd like photographed?  Don't gamble on getting your images.  Call me to handle those difficult to capture events.  Whether in low light conditions or in super bright sunlight, I've been there before and know how to tackle difficult environments to get you the images you desire.
Schedule a Photography Session
Rodeo!
Rodeos move super fast.  Catching the action at the most explosive moment is quite a challenge.  I capture competitors at their best, freezing the action and showing the event's difficulty and the precision timing between humans and animals.  Rodeos are also dusty, dirty, and sometimes muddy and dangerous.  That flying dust and dirt can make some unforgettable images.  If you want great rodeo photos you need someone who understands how that animal is about to move, spin or explode and is ready to capture that moment.  As a Colorado Cowgirl I understand those moments and I'm definitely not afraid to get a little dirty doing it.
Click on the Images Below to Begin a Slideshow