Outdoor, Environmental & Studio Portraits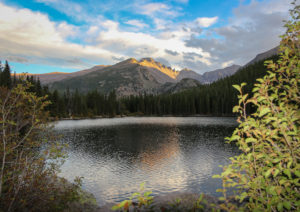 Outdoor Environmental Portraits
Take advantage of the scenery in this gorgeous state! Let's go outside and make some stunning Colorado images. We have so many options of incredible views to use as our background. Let's get together and discuss your tastes, your hobbies, your passions and design a session fitted to your unique personality. We'll use your ideas and your props to get an honest representation of who you really are. Let's create portraits that show more than just what you look like. Let's show who you are, how much fun you are and what is important to you today.
Studio Portraits
Shooting in a studio environment allows us to control the lighting in ways that are difficult, if not impossible to emulate outdoors. We can also use backgrounds and advanced lighting techniques not available at most outdoor venues. The incorporation of fans will show some movement and create a livelier image. I also enjoy playing around with colored gels on my lights for some interesting effects. Mirrors will spice up any shoot and aren't usually easy to transport to outdoor environments. Studios provide a controlled environment where we can take advantage of different options to fashion your session specifically towards your tastes.
Your portraits should be as unique as you are! When calling for a professional portrait session a person usually has some idea of what they want those images to look like. We'll sit down together and plan your shoot in order to bring together the components of what you want to highlight in those pictures. If you have ideas of a Colorado Vacation portrait session with the Continental Divide being clearly visible in the background …. We can do that! How about a portrait of your group in front of an alpine lake? We can do that! We can also do photo sessions in Denver or one of our quaint little surrounding towns. Denver is a beautiful city with many historic elements combined with modern skyscrapers. For a less hectic "town environment" atmospheres I am especially fond of Littleton and Golden, having spent a lot of time exploring each. We have so many options to choose from.
Deciding as many details as possible in advance helps ensure we can use our session time to the best advantage and get you the most images for your gallery. We will discuss location, time of day, duration, wardrobe, group size, props and even your personal tastes of posed shots vs candids. Knowing these details enables the best time management. My shoots tend to be light-hearted and fun while still accomplishing our pre-set goals because everyone arrives with a plan.
Schedule a Portrait Session