About Cowgirl Camera – Weddings, Portraits & Event Photography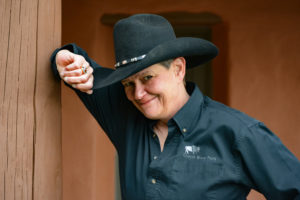 Polk started off as a self taught young photographer in the 60's before establishing The Cowgirl Camera.  She has worked with the medium nearly 50 years and participated in countless hours of classes, clinics and seminars as well as taking advantage of every chance to work with other seasoned photographers.  Her work has been featured in newspapers and magazines in Colorado and nationally.  She spent many years in film photography with a wide variety of cameras and equipment.  Polk has since progressed to digital and loves the advantages of instantly being able to see the images!  She has subjected family and friends to a gazillion photo shoots in a quest to hone her skills as a photographer.
When asked what challenges her the most as a photographer, she says, "Lighting.  Light is what photography's really all about.  Being able to recognize beautiful light and take advantage of it is an art in itself.  Recognizing bad lighting and being able to add, detract or adjust that light is part of the magic of being a pro."  She appreciates the flexibility of DSLR, allowing her to make adjustments to an image on the fly.  "Shooting in dark conditions is a wonderful teaching aid.  You have to learn where every button is and how to feel your way around your gear."
Polk's main objective is photographing people on their "Best Day."  Whether your best day is your wedding, a concert performance or competing in rodeos that's the day she wants to capture for you.  Your Best Day doesn't usually have perfect lighting conditions.  Difficult lighting demands knowing how to cope with the situation.
Polk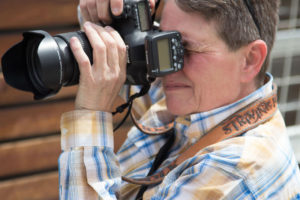 loves photographing landscapes in addition to portraits.  She grew up in the outdoors working with horses, which she continues to do to this day.  Many of her pictures have been captured from the saddle while riding the high country in the Rocky Mountains.
Photography still gives Polk the same thrill it did as child, in fact the thrill is more intense now as she better understands her medium, she states, "With technology, the right gear, some good old fashioned know-how and a little intuition I'm getting images I had only dreamed of previously."
Contact Polk at The Cowgirl Camera to schedule your session today!