National Western Stock Show
After living in Colorado almost 40 years, I finally made an old dream come true by getting to photograph the National Western Stock Show professionally. In 2019 I volunteered to work for the NWSS. After working the Rodeo All-Stars event and the Denver County Fair, I was definitely looking forward to getting to participate in the main event.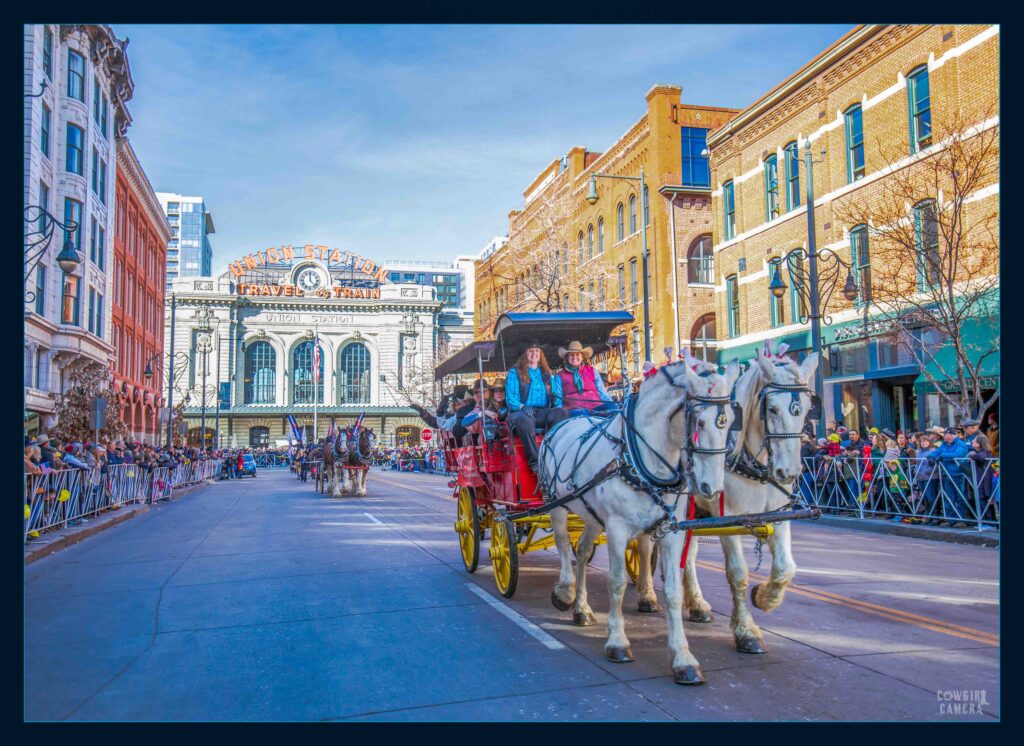 We had great weather for the parade that kicks off the NWSS. It was chilly but quickly warmed for perfect Winter parade weather. I've shot this parade many times down through the years. But this time I was shooting specifically as a volunteer for the National Western Stock Show wearing my official volunteer gear. I was determined to make the absolute most of it! I was lucky enough to have an assistant which provided me with a variety of lenses.
Shooting the stock show involves so much more than just horses and cows. I photographed Extreme Dogs; a stick horse rodeo for children; bulls out in the stock yards and rodeo fans enjoying the delicious food in the midway. With so many acres and lots of buildings there was always something going on. I found new places within the complex that I had never known existed!
I shot the Mexican Rodeo Extravaganza for Xposer Magazine. It was my first time every experiencing the MRE. The colorful costumes, gorgeous horses and Mexican style rodeo was quite a feast for the eyes. They shot off fireworks and had a Mariachi band for live music. I loved it! https://xposermagazine.com/national-western-stockshow-mexican-rodeo-night/
PBR, Professional Bull Riders Finals is one of my favorite events. I photographed the PBR Finals for Xposer Magazine during the stock show. Top quality bucking bulls vs the best bull riders in the business, what a show! The cover image for the article was the highest scoring ride of the evening. https://xposermagazine.com/national-western-stock-show-pro-bull-riding-finals/
It was such an honor to officially shoot one of the night rodeos for the National Western Stock Show. That had been a dream since the first time I attended back in the early 1980's. There are over 900 volunteers who make the wheels of the stock show keep turning. I'm proud to be counted as one of them.